Our buyers have finally the option to purchase an NDA for the project!
Buyers who purchase it will require freelancers to accept the terms of the agreement before they can submit a proposal for a Job. The NDA upgrade will be added to our current list of upgrades and will cost £26 / €29 / $34, according to your chosen currency. Buyers can easily purchase it through either one of the following options:
By selecting the "NDA" option from the list of upgrades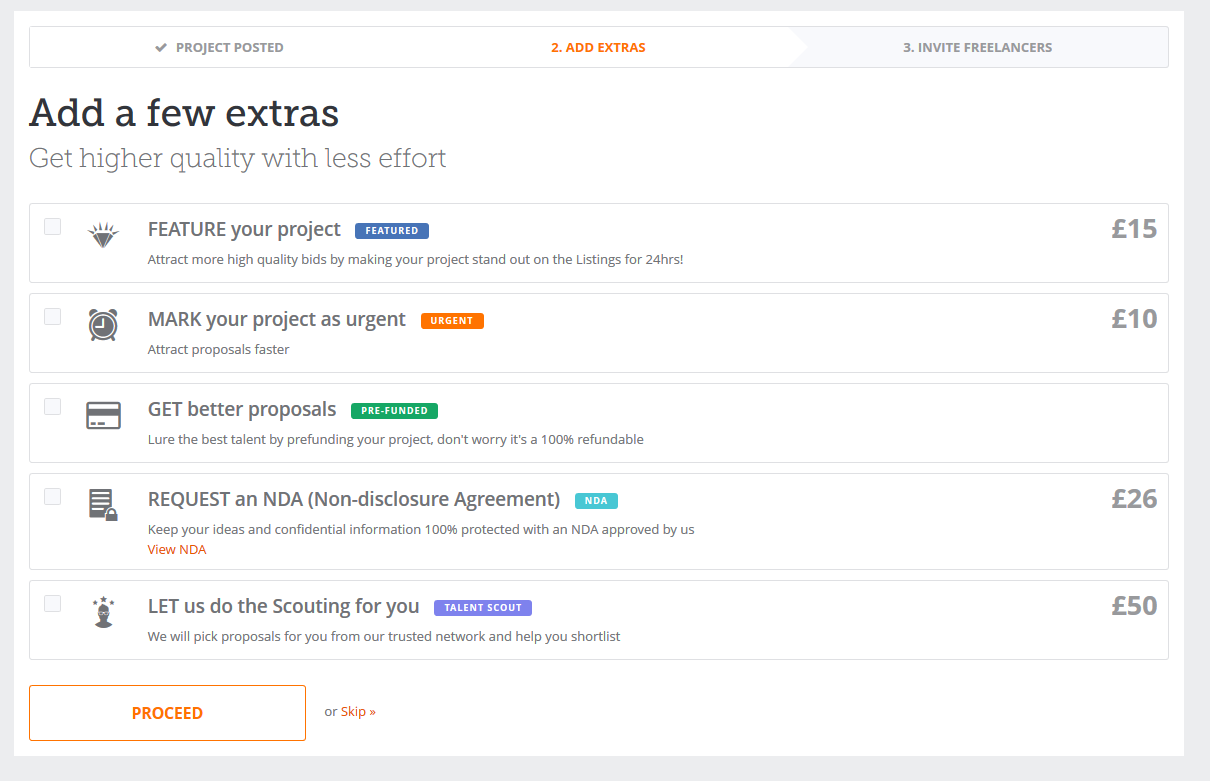 By requesting an NDA via an ongoing Workstream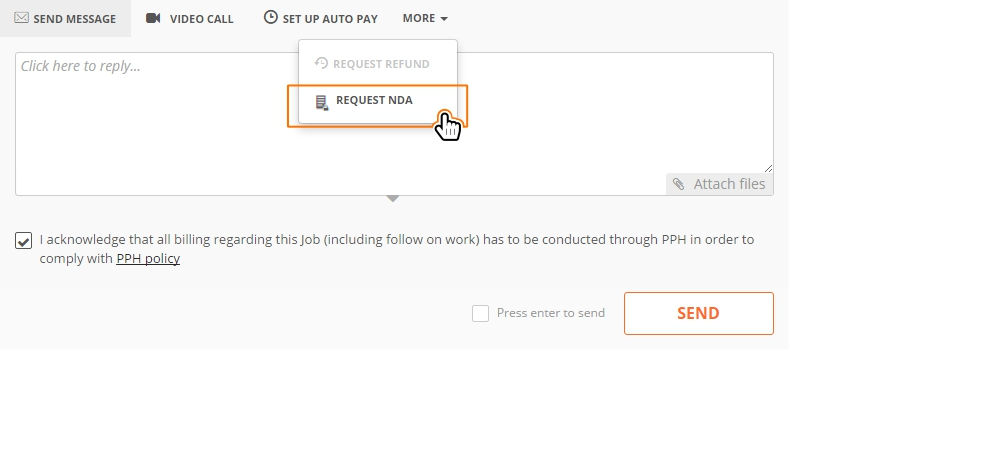 After purchasing the NDA for a specific project, buyers will then be able to send an NDA request to every Seller they choose for that particular project at no extra cost.
Related articles:
Still Need Help?
Submit a customer support ticket