When a buyer pays using a payment method, e.g. their credit card and if during checkout has the "Remember these details" checkbox enabled, then the user is eligible for express checkout with only 1 click for all future payments.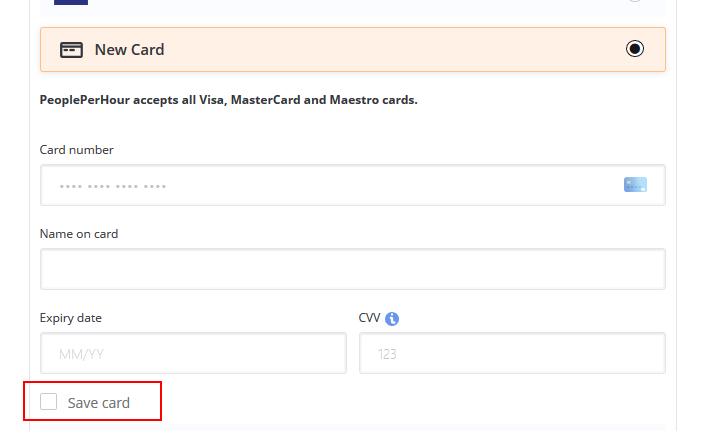 This means that the next time a user tries to buy services through PeoplePerHour (example: accept a Proposal, pay an invoice, marking a Job as urgent, make an Hourlie or Proposal featured, etc) they no longer have to enter the details of their credit card or another used payment method. When you click the "Accept Proposal" button or "Pay invoice" then the payment is completed without asking again for the same details.
Customers can disable 1 click payments from their account by going to the Payments section from the top menu, then click Payment methods and finally uncheck the checkbox "One-click payments enabled".
Related articles:
Still Need Help?
Submit a customer support ticket