If you have received an invoice from your freelancer but the work has not been finished then reject the invoice from the WorkStream (see the drop-down arrow on the invoice) and let your freelancer know why you have rejected it so that they can get the project finished.
As part of the Rules of Engagement, payment is only made once a project has been finished including the freelancer providing at least two iterations on the deliverables if you are not 100% satisfied at first.
Most freelancers on PPH will go out of their way to make sure that their Buyers are happy with the work delivered so just let them know what is missing.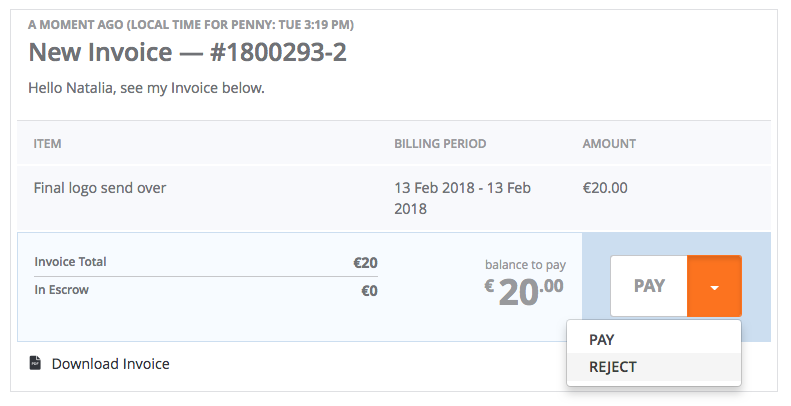 Am I entitled to a refund?
If you are not happy to continue working with the freelancer then take a look at the refund policy to see whether you may be entitled to a refund of any money held in Escrow.
If the work has been delivered and the freelancer has tried to make you 100% satisfied but the deliverables don't fully meet your taste (for example a logo design is not exactly what you had in mind) then you will not be entitled to a refund but you can indicate your opinion on their service by leaving feedback when you have paid their invoice.
Related Articles:
Still Need Help?