At PeoplePerHour our Buyers and Freelancers are authentic. We urge our users to always verify their PPH Account with us whilst use their real profile picture as well as their real information. 
Our Payment Team is here to assure that all of our users are verified under our platform and that there is no bypassing or any breach of our Terms and Conditions. Your information is not shared with any third party website and it is strictly kept under our system for your safety. We can imagine that you may feel concern in supplying this documentation but would like to advise that we are registered with the Information Commissioner's Office and we are legally obliged to protect any personal information that we hold under the Data Protection Act.
We hope you understand that we have the best interests of our customers and KYC compliance regulations in mind when performing these checks.
If you are a Buyer or a Freelancer, you may receive an email prompting you to verify your PPH Account by providing us and uploading your Identification Documents.
Kindly follow these steps and your PPH Account shall be verified within 7 working days.
1. Once logged in go under your Profile > Settings.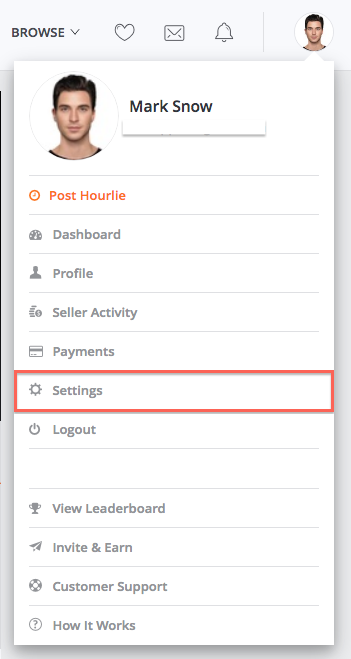 2. Go under Settings > Payments.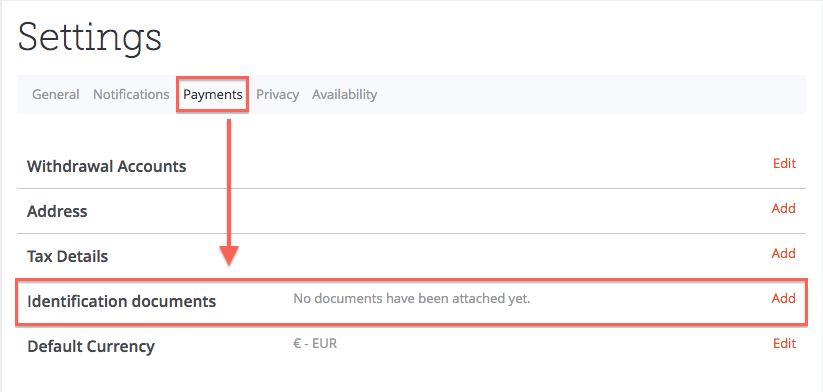 3. Upload all the requested Identification Documents and click Submit.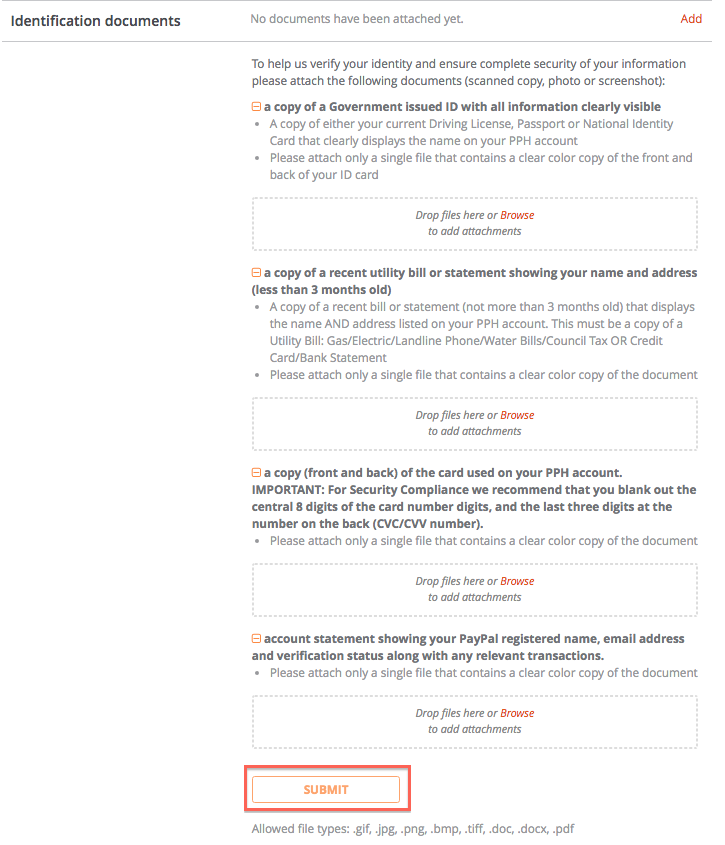 4. Once the documents are uploaded you will be asked if you want the process to be Fast Tracked (get your documents approved within 24Hrs) or Basic (getting them approved within 7 working days).

5. Kindly wait for our Payment Team to approve your documents.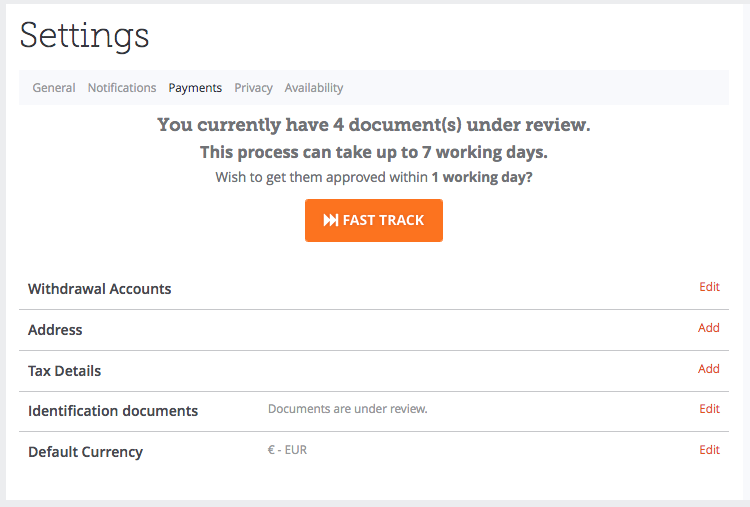 If you experience a problem with your account verification you can contact our customer support team by clicking here.