As a buyer, you have the option to browse freelancers based on your location if you want them to proceed with an on-site project!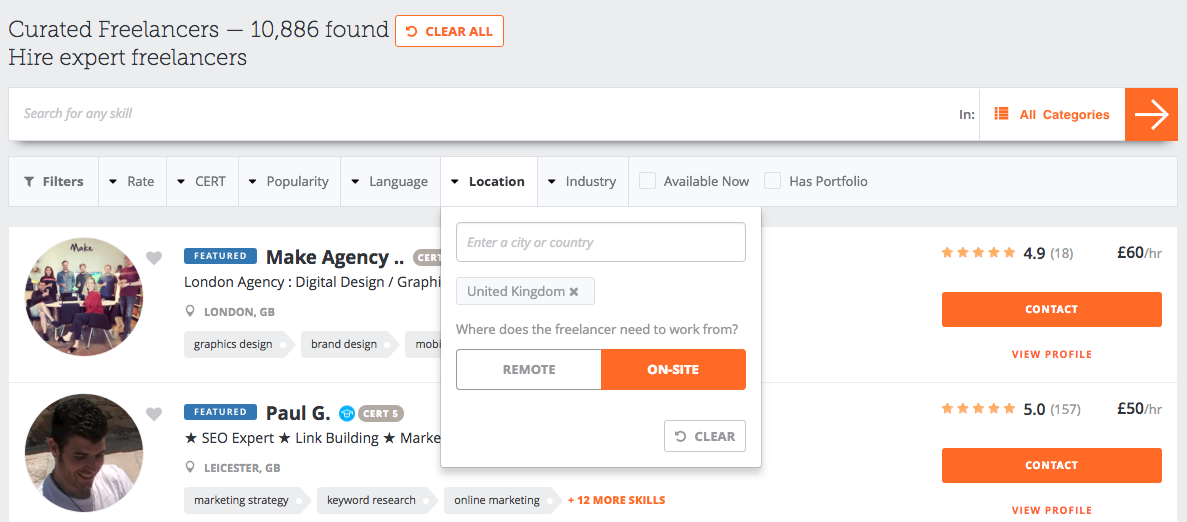 Selecting "ON-SITE" will filter for freelancers that are near your deduced location and are willing to undertake on-site work. Also, in this case, the location information is replaced with the approximate distance of the freelancer from your location.
In order to search more accurately, you can enter a specific zip code or postcode of your country to search near that location. By clicking on Location > On-site, you have the option to select your freelancer based on your nearest location.
Related articles:
Freelancer Availability Feature
Still Need Help?