To help maximize your chances of success you can feature your proposals! How awesome is that?
Benefits
Buyers will receive your proposal instantly, before others!
Buyers receive daily summary emails of the latest proposals they have received. If you feature your proposal, the Buyer will be instantly notified by email. In addition, your proposal will be highlighted to the Buyer in their next proposal summary email.
Featured proposals stand out!
Your featured proposal will appear right at the top of the list of proposals in the Buyer's PeoplePerHour inbox and stand out even more with a special ribbon.
A. Purchasing featured proposal credits
In order to feature a proposal, you will need to purchase featured proposals credits under your Settings > General > Featured Proposal Credits.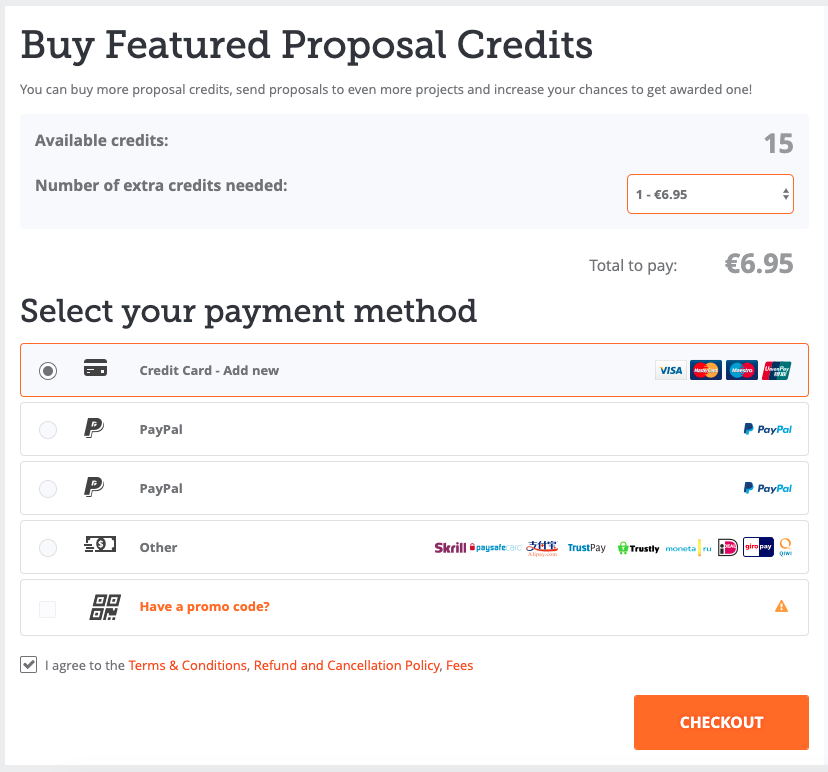 B. Submitting featured proposal
When submitting a proposal, you can tick the checkbox > Send & Feature.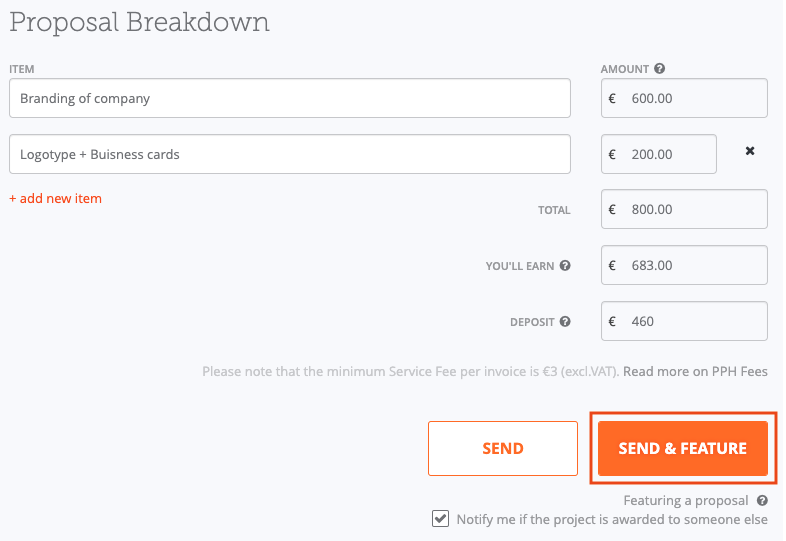 Once you click on Send & Feature you will see the Featured banner under your proposal.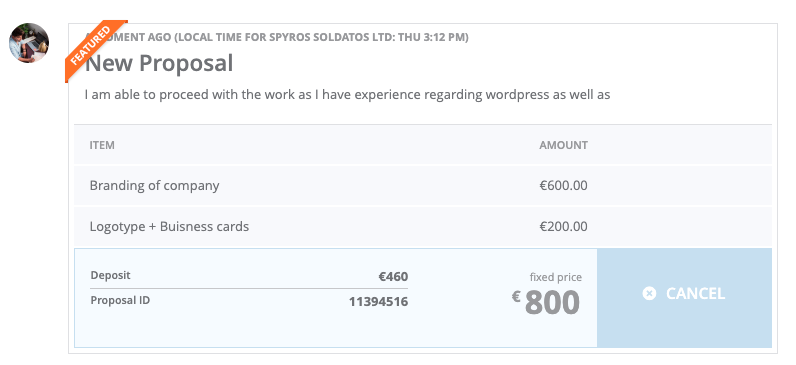 C. Featured proposal credits benefits
One Featured Proposal credit is required in order to mark a proposal as featured. If you select "Send as a Featured Proposal" when submitting a proposal and you don't have any of these credits remaining, you will be prompted to buy more.

Featured proposal credits work in addition to normal proposal credits, so sending a featured proposal will use one standard proposal credit + one Featured Proposal credit.

Featured Proposal credits can be purchased individually or in bundles. Prices and bundling options are described here.
You can view the number of Featured Proposal credits that you have, and buy more, under your Settings.
Related articles:
Still Need Help?