The endorsements feature is a great way to boost your profile by enabling you to get your happy clients from the offline world (or even ex-colleagues or bosses) to recommend you. This feature is particularly useful if you are a new freelancer on PPH that hasn't yet won any work enabling you to add credibility to your profile.
Endorsements will not affect your feedback rating but they will help you win more work by:
Offering an important source of additional information for potential Buyers reviewing your profile.

Making your profile stand out more to Buyers in the search results because the number of endorsements you have will be displayed.

More endorsements mean you will appear in the "Top Endorsers" rankings and gain a Top Endorsed badge for your profile if you have 5 or more endorsements.
Get started with endorsements now:
Log in to your account

Click on your Endorsement tab under it

Then click on Get Endorsed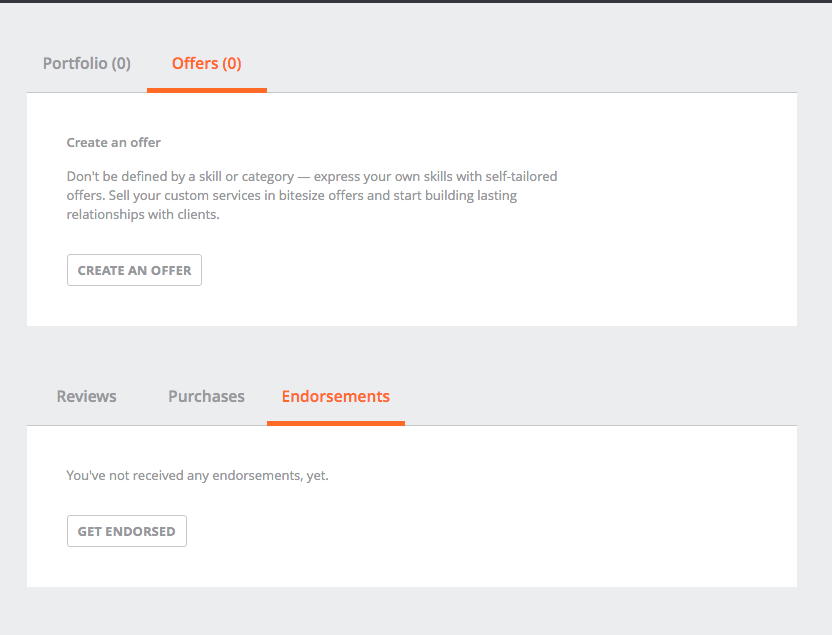 Type a short message to be seen by your previous clients, asking them to recommend and endorse work you have already done.
Enter the email addresses belonging to those you wish to ask to endorse you. Enter multiple email addresses all at the same time; use commas or spaces between each email address.
Click Send Request and an email will be sent directly to all those you have asked for an endorsement.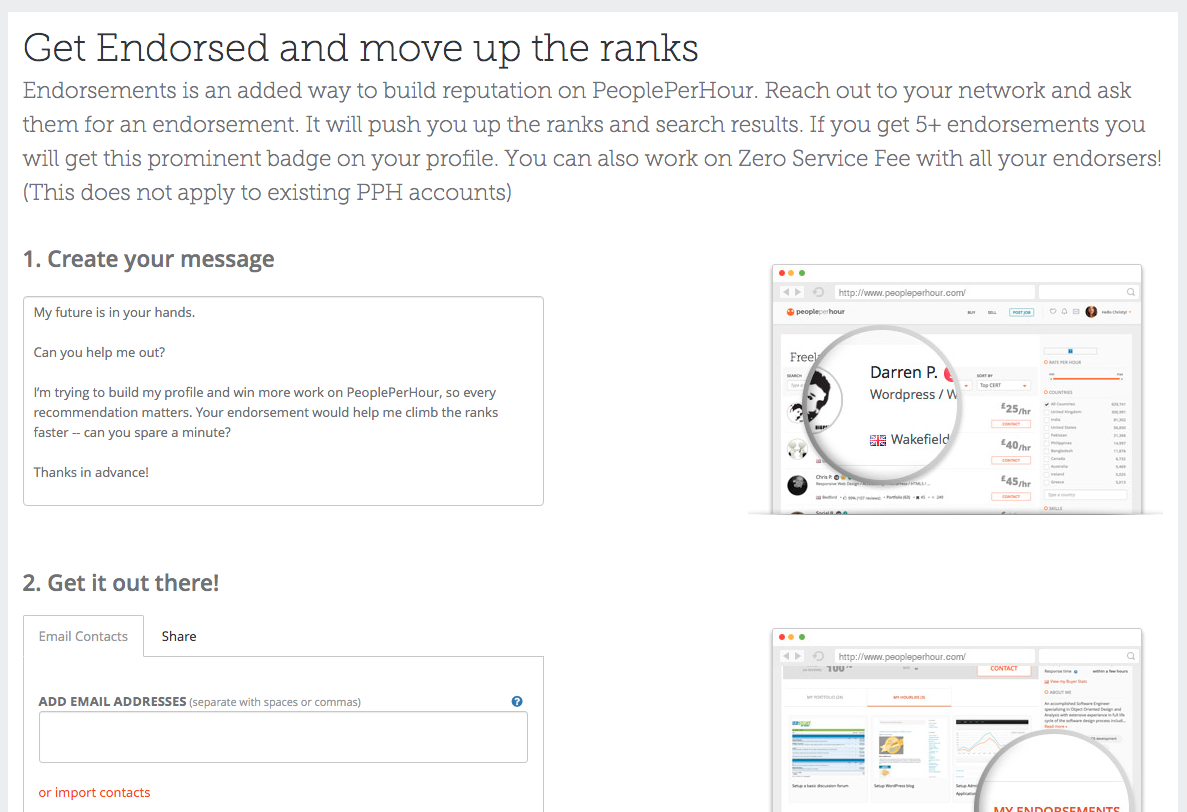 4. Alternatively, you can click on the import contacts to import your contacts via other platforms!
Related Articles
Still Need Help?