Keep your ideas and information confidential!
Hello, PPHers!
During the past month, we have been working on releasing a new feature that has been requested by many of you. That is none other than the non-disclosure agreement (NDA) upgrade!
Buyers who purchase it will require Sellers to accept the terms of the agreement before they can submit a proposal for a Job.
The NDA upgrade will be added to our current list of upgrades and will cost £26 / €29 / $34, according to your chosen currency. Buyers can easily purchase it through either one of the following options:
1. By selecting the "NDA" option from the list of upgrades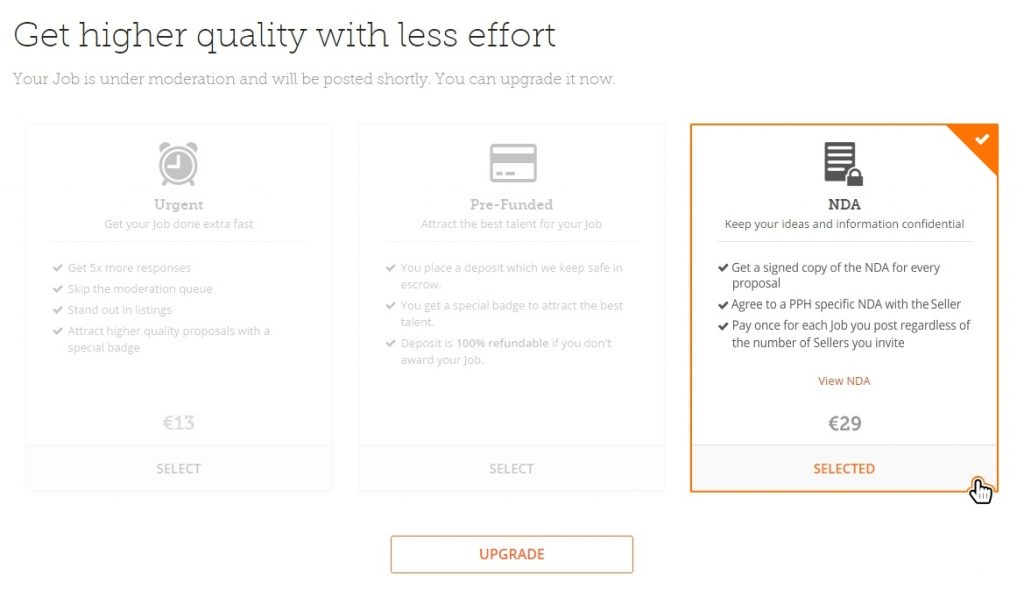 2. By contacting Sellers for a new Job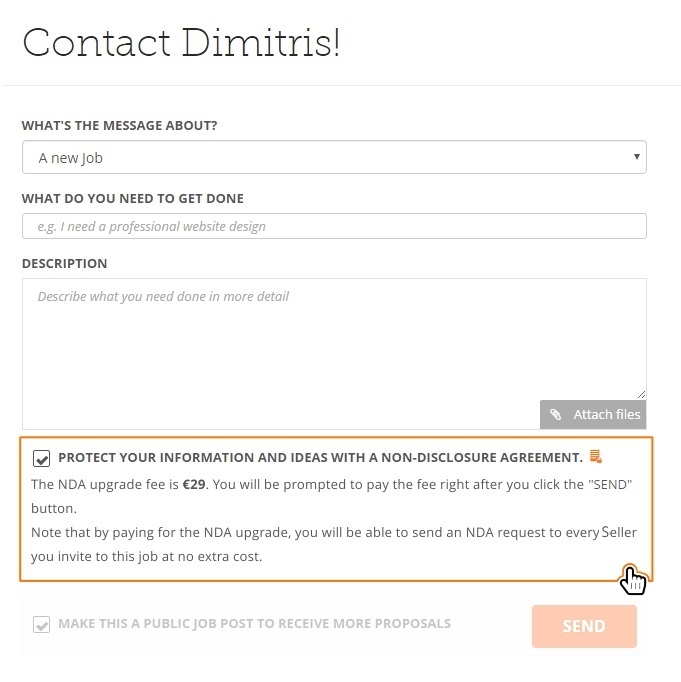 3. By requesting an NDA via an ongoing Workstream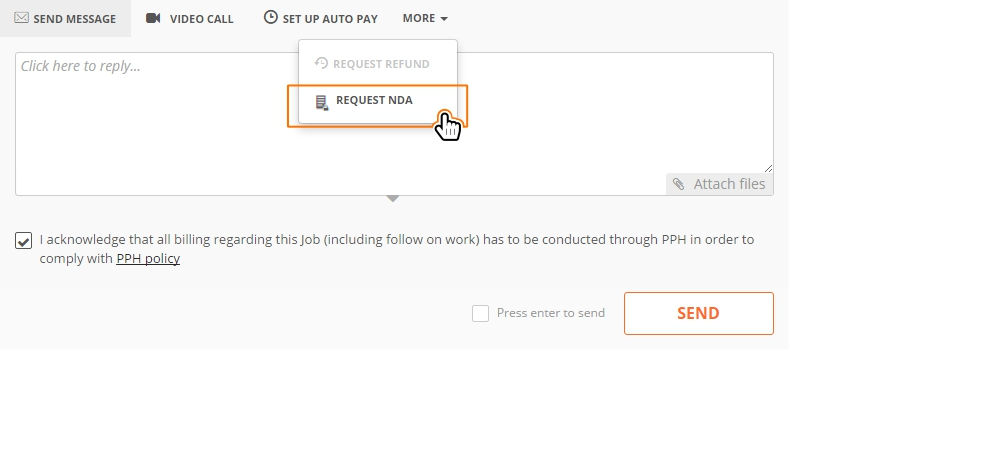 4. By selecting "Add NDA" after having posted the Job.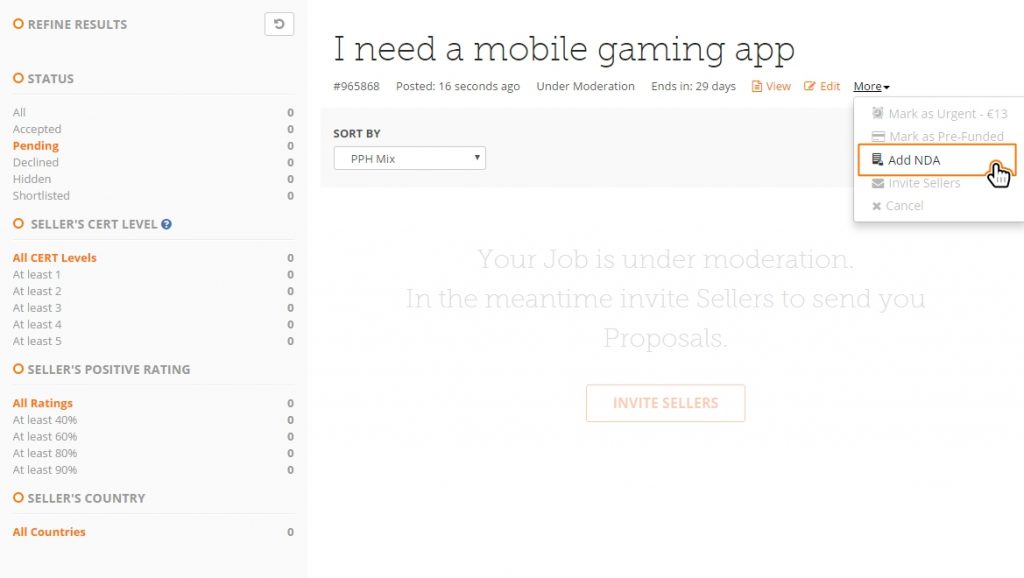 5. By selecting "Add NDA" from the "MY BUYER ACTIVITY" page

After purchasing the NDA for a specific Job, Buyers will then be able to send an NDA request to every Seller they choose for that particular Job at no extra cost.